Welcome to our Shadowbase Fall 2022 Newsletter!
The NonStop TBC 2022 will be held at the Hyatt Regency SFO in Burlingame, California on November 8-10.
Please join us at one of our HPE Shadowbase presentations listed below, or visit us at our booth.
We look forward to talking with you and discussing how the HPE Shadowbase product suite can provide solutions to your most pressing business issues for business continuity, streaming data with Shadowbase data integration and synchronization, and application integration.
---
We have exciting news for all Pathway users!  HPE just announced the release of the TS/MP Automatic Weights Reconfiguration (AWR) feature in L22.09 Release Version Update (RVU). This new capability is very important for customers using or contemplating using Pathway Domains (PD) to provide fault tolerance for application environments.
AWR completely automates this failover process – operator intervention was previously required to execute a "failover" of Pathway within a PD in the event of a PATHMON, CPU, or node failure. The AWR release fully realizes the potential of Pathway Domains to eliminate planned and unplanned Pathway application outages.
The combination of Pathway Domains across nodes and Shadowbase Active/Passive, Sizzling-Hot-Takeover, or fully Active/Active architectures is a great combination to help eliminate

all

planned and unplanned downtime while reducing the risk that a failover fault may occur.
Pathway AWR and Shadowbase online data replication keep backup database copies synchronized, providing a fully automated mechanism to keep your Pathway business services running smoothly!
Please visit us at the upcoming Connect TBC show in Burlingame, CA, or read our updated Solution Brief and White Paper.
---
HPE Business Continuity Product Suite Update

TBC22-TB11, Wednesday 10:30-11:25am

Central Bank of Oman Dramatically Improves its Payment Switch's Availability

TBC22-TB50, Wednesday 2:45-3:45pm

HPE Shadowbase – What's New in '22?

TBC22-VT07, Wednesday 4-5pm

Active/Active and Validation Architectures for Mission Critical Systems

TBC22-VT08, Thursday 10:15-11:15am

HPE In-Booth Demo – How to Gain Deep Insight into HPE Shadowbase with HPE NonStop Web ViewPoint Enterprise
We hope to see you at the upcoming TBC event! Jonathan Sechrist joined the Shadowbase Business Development Team. Lastly, check out our new publications and recent events including:
New white paper: The Best Backup Method for Mission-Critical Applications — HPE NonStop Shadowbase Business Continuity, which reviews physical tape, virtual tape, and the backup problem
New video: HPE Shadowbase Essentials software bundle

Provides a diverse set of data management solutions to manage, monitor, and control Shadowbase environments, and highlights eight different Essential solutions, including SAL, SAR, SBDDLUTL, SBCREATP, UNDO and REDO, DCR, ETL, and SBMAP

New articles: Data Replication Solution Migration – Discovery, in the July/August issue of The Connection and Use HPE Shadowbase Compare and Repair Software for Data Validation and Verification, in the May/June issue of The Connection

Enhanced web page: Performance FAQ, with several different sections for shareability and ease of use
Show recaps: HPE Discover and BITUG 2022
---
With the release of Shadowbase version 6.700 earlier this year, for the first time in many years, this version release requires a change to the password format used to validate the software.
This change will be good in the long run, since this new password format should be simpler to maintain going forward, but it does present users with the challenge of keeping the right password file with the right Shadowbase version when upgrading from an older version. See the Shadowbase Delivery & ITL section for tips and tricks to make sure you are using the right license file format.
---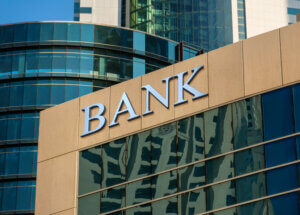 We recently completed a BASE24™ Active/Active implementation of the ATM services for a major U.K. bank.
We will soon be starting the HPE Shadowbase Active/Active implementation for their POS and credit card services.
In addition, we also recently completed a BASE24-eps™ uni-directional replication environment for a U.S.-based credit union, the first step in improving their availability profile.
They are now well-poised for the next step into an HPE Shadowbase Sizzling-Hot-Takeover environment that will further improve their application availability.
We are in the final stages of completing another migration from HPE RDF to HPE Shadowbase software for a customer who wanted to improve their business continuity capabilities beyond what RDF can achieve.
We have completed dozens of similar migrations, and now have an RDF to HPE Shadowbase migration training module to explain the process, highlight the differences, and describe how to implement the migration in detail.
Our team has also been heavily involved in a number of heterogeneous Shadowbase data streaming projects using Shadowbase Data Integration deployments for sharing NonStop-based data with other platforms and analytics environments including Linux/Oracle, Windows/SQL Server, and many others.
The deployment team is preparing for a number of new opportunities (both in the U.S. and LATAM) that include large payment processors, pharmaceutical businesses, government agencies, and more. Speak with us to plan your migration to HPE Shadowbase.
---
Both HPE Shadowbase for NonStop Servers version 6.700 and HPE Shadowbase for Other Servers version 6.700 are now Generally Available.
For detailed information on the contents of each release, please see our Shadowbase Product Releases (SPRs).
Please note that a new license file is required to install and run HPE Shadowbase (for both HPE NonStop and Other Servers) software versions 6.700 and newer.
This requirement is due to a change in the format of the license file from prior versions; current license terms are still valid and remain in force.
Contact the HPE License Manager or your local reseller to request a new license file.
Upcoming releases include planned features for HPE Shadowbase version 6.800 for Other Server platforms and version 7.000 for NonStop Servers. See Development News for more information on these upcoming releases.
As always, our Softdocs can be found at: ShadowbaseSoftware.com/Releases/. Please contact us for more details on our upcoming releases of HPE Shadowbase, and stay tuned for their release dates!
---
Hewlett Packard Enterprise globally sells and supports Shadowbase solutions under the name HPE Shadowbase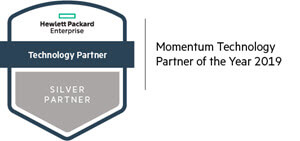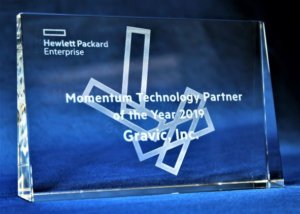 For more information, please contact your local HPE account representative or visit our website. Also, please view our latest Shadowbase product solution videos: Vimeo.com/ShadowbaseSoftware.
For Shadowbase support, HPE Shadowbase customers should contact the GNSC; otherwise, please use your normal support contact information supplied in your customer agreement. Please contact us for all other inquiries.
---
 Thank you for your continued interest in HPE Shadowbase software.
We hope to see many of you at the upcoming NonStop TBC! 
With kind regards,
Paul J. Holenstein
Executive Vice President, Gravic