Welcome to our Shadowbase Spring 2023 Newsletter!
It is great to see the resurgence of HPE NonStop RUG and TUG events. As of this writing, eBITUG 2023 in mid-May is next on our agenda.  For those attending, we hope to see you at the show! Stop by our booth: we're friendly, we promise.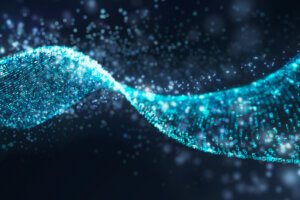 Since we provide solutions in the business continuity and data validation space, we are quite experienced with digital resiliency. Of course, malware and ransomware have taken this to a whole new level.
Fortunately, we have been working on solutions to these threats a lot over these past TEN years (yes, 10!), and have some exciting news to share in this space. If you are architecting a solution, please let us know so we can share our approach and discuss your challenges. Otherwise, stay tuned for more info!
Also, make sure you attend this customer presentation: Major UK Bank Migrates its BASE24™ Application to Active/Active for Continuous Availability. This presentation is a BASE24 user's first-person perspective on performing a Zero Downtime Migration while switching their replication engine.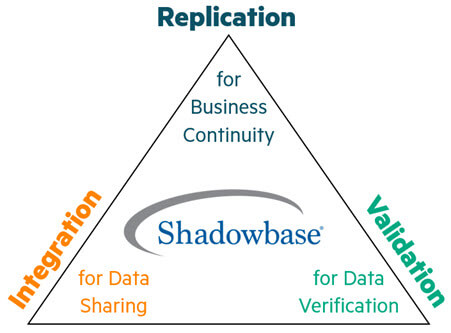 While at these shows, we look forward to discussing the three pillars of HPE Shadowbase software with you:
As always, please reach out to us. We would be happy to discuss whatever is on your mind.
---
In this section, Keith Evans summarizes an exciting new white paper, The Advantages of Transaction Protection. Even today, we still come across mission critical and business critical applications that are not using transaction protection with audited data. There are numerous misconceptions cited for why this occurs.
The most common we hear is that transaction protection is unnecessary, difficult, and/or inefficient by increasing overhead and slowing down the application. In addition, myths continue to circulate within the community, perpetuating these misconceptions.
However, none of these myths stand up to scrutiny
Having a TMF-audited database offers significant operational, reliability, and integrity advantages. It also improves overall system performance. Migrating a non-audited application to an audited one is made simply by using the facilities provided by AutoTMF software. Therefore, there is good reason to migrate to an audited solution for any existing non-audited application.  We (and HPE) can certainly help you make this transition; your boss (and system) will be glad you did!
---

Meanwhile, our Business Development and Marketing team is actively engaging with the HPE NonStop community and developing exciting new content.
See You Soon at eBITUG in Edinburgh!
Our presentations Include:
HPE Shadowbase — Digital Resilience, Data Integration, and Data Validation for HPE NonStop Systems
Major UK Bank Migrates its BASE24™ Application to Active/Active for Continuous Availability (Again, this is a user presentation, so please do not miss it!)
Advanced Data Resiliency and Data Integrity Architectures for Mission Critical Servers
Since malware and ransomware protection are at the top of everyone's agenda, we have added additional sections to our materials explaining Shadowbase's role in helping smite these scourges.
The team has produced a new article on Data Validation and a new white paper on Audited Data. Be sure to check out the Business Development and Marketing section that Paden Holenstein and Susan Pridham prepared for all the details.
---
We are proud to announce that:
---
Both draw on decades of experience and will be a crucial part of the team as they interact with many of you in person and virtually and around the globe.
Also, in case you missed the last newsletter, we also added Jonathan Sechrist to our Shadowbase Business Development Team.  Jonathan focuses on Japan and the Asia-Pacific region.
---

If Peter Schvarcz's Shadowbase Deployment team thought six months ago that they couldn't be much busier, they couldn't have been more wrong.
The team is busy with several customer migrations:
We upgraded a Caribbean island-based customer from RDF to HPE Shadowbase Software. Now, we are in the final stage of the next part of this migration, which includes streaming HPE NonStop SQL/MP data to Windows SQL Server to support data analytics.
Similarly, we are now working on the final stages of a BASE24™ Active/Active Replication of the ATM Environment at a Major U.K. Bank. We are approaching the final phase of this project, which adds processing POS transactions on multiple systems while utilizing the BASE24 dual-site capabilities.

In fact, this migration (or at least a similar one to it) will be presented at eBITUG.

In addition, we have also recently begun migrating another European bank from RDF to HPE Shadowbase software.
We are also in the process of various Proof of Concept projects and migrations from another well-known replication product to Shadowbase software at a large insurance provider, a major pharmaceutical company, and a major credit card processing company.
If your current solution is expensive, stale, hard to use or to get support, or simply out of touch with your needs, please contact us so we can discuss your requirements.
---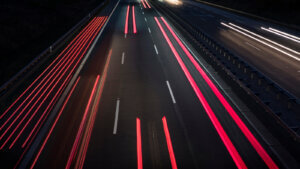 The Shadowbase Development team has been quite busy with a few recent and upcoming releases:
HPE NonStop Shadowbase Version 6.720 for L-series systems is now Generally Available (GA).

This release includes considerable performance enhancements that all customers should be using.

HPE Shadowbase Version 6.800 releases for both NonStop and Other Servers platforms are through development and in QA now.

Preliminary SOFTDOC versions are now available for your review, contact us to get an advanced copy.
Be sure to check out Jonathan Ziegler's newsletter section for all the details.
As always, our Softdocs can be found at: ShadowbaseSoftware.com/Releases/. Please contact us for more details on our upcoming releases of HPE Shadowbase, and stay tuned for the upcoming release dates!
---

Announcing SHA-1 Checksum for Shadowbase Downloads
As part of ongoing security efforts, we now provide a SHA-1 checksum and the file size of the Shadowbase product release package in bytes for all of our new releases as a digital fingerprint to verify release downloads. We also now release HPE Shadowbase in Scout using .ZIP files (and not self-extracting .EXE's) to solve the complaints from several customers' security download checkers.
A special thanks to Chris Capitolo and his team for making this possible and for including the user guide in their newsletter section.
---
Hewlett Packard Enterprise globally sells and supports Shadowbase solutions under the name HPE Shadowbase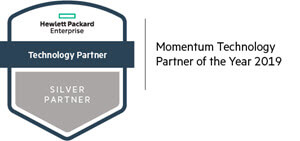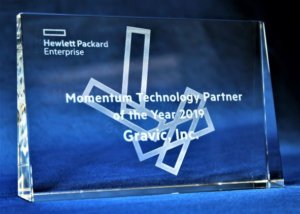 For more information, please contact your local HPE account representative or visit our website. Also, please view our latest Shadowbase product solution videos: Vimeo.com/ShadowbaseSoftware.
For Shadowbase support, HPE Shadowbase customers should contact the GNSC; otherwise, please use your normal support contact information supplied in your customer agreement. Please contact us for all other inquiries.
---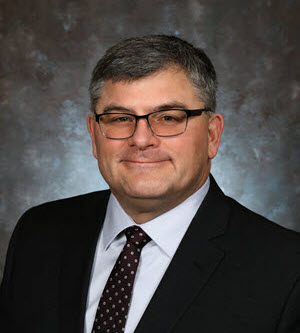 Thank you for your continued interest in HPE Shadowbase software.
We look forward to another successful year and providing you with announcements of even more exciting features in our next newsletter — until then, thank you for your continued interest in HPE Shadowbase software, and always feel free to reach out to me and my Shadowbase team to discuss whatever is on your mind.
With kind regards,
Paul J. Holenstein
Executive Vice President
Gravic, Inc.
---

Make sure you subscribe to the Connect emails and stay informed regarding upcoming user group meetings and HPE events throughout the year.
---