About Us
Built by Gravic, Sold by HPE
Shadowbase software is globally sold and supported by HPE under the name HPE Shadowbase. HPE Shadowbase is HPE's strategic go-forward data replication solution.
Gravic, Inc. is a Privately Held Company Located in Malvern, PA, About Twenty Miles West of Philadelphia, PA, USA
We are a software development company whose mission is to Improve Society Through Innovation. We develop a range of computer software products for change data capture, data collection, transformation, and distribution uses. Customers of our HPE Shadowbase data replication and data integration products include companies with enterprise-class mission-critical IT environments that require continuous access to their application services and database information or need their data shared across the enterprise in real-time.
Our customers hail from various industries, including: banks, financial and brokerage firms, insurance companies, stock exchanges, electric utilities, healthcare businesses, telecommunication companies, and government agencies. Additionally, our software is popular in payments applications.
History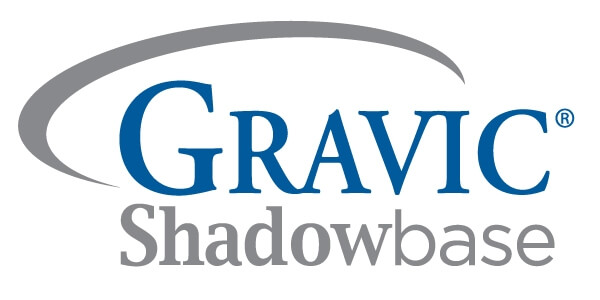 Gravic, Inc. has led the market in providing data replication and data integration software solutions ever since the release of the TMF-Auditor product, the first online replication product of its kind, in 1984. Today, Gravic continues to push the technological evolution of database replication solutions with its patented flagship HPE Shadowbase line of transactional replication software products. Gravic strives to provide Total Replication Solutions® to our customers by adding expert professional services and targeted partner products to a customer's project when required.
---
---
In 2019, Gravic was Awarded the "HPE Technology Momentum Partner of the Year" due to Accelerated HPE Shadowbase Sales Around the Globe
---
Gravic is an HPE Silver Technology Partner.
---
Gravic Labs — Patents and Intellectual Property
We are continuously involved in developing and testing intellectual property and other research and development activities.
---
HPE Shadowbase Solutions
HPE Shadowbase Application Integration solutions enable different applications to interoperate in real-time, enabling event-driven architectures for real-time business intelligence, real-time fraud detection, and more.
---
HPE Shadowbase Business Continuity solutions offer high to extreme availability levels, and HPE Shadowbase Zero Downtime Migration (ZDM) technology eliminates planned downtime for seamless upgrades, migrations, and platform refreshes.
---
HPE Shadowbase Data Integration solutions consolidate diverse data to coexist in a single database, providing powerful, scalable, and flexible facilities for transforming and unleashing valuable trapped data.
---
The HPE Shadowbase Compare solution quickly validates that an actively running source and target database match, and the HPE Shadowbase Repair function is used to correct data discrepancies.
---
HPE Shadowbase Essentials is a software package that includes several utilities to monitor, manage, and control your Shadowbase environments.
---
HPE Shadowbase solutions are used in a variety of architectures across diverse industries. Our expertise in product delivery and support continuously meet or exceed our customers' architectural and service-level requirements.
---
Evaluations for each of our software solutions are available for non-production proof-of-concept testing. To discuss your evaluation plans, please contact your HPE account representative, one of our sales specialists, or call +1.610.647.6250.
---
Master Accredited Systems Engineer
Accredited Systems Engineer
Certified Systems Engineer
Certified Software Developer
Accredited Integration Specialist