Situation
A large U.S. (California) credit union services its members on a BASE24™ application running on a pair of HPE NonStop systems. The NonStop systems are running in an active/passive business continuity architecture using an existing data replication engine (Figure 1).
Problem
Current hardware reached its end-of-life along with end-of-support dates and needed to be replaced.  The credit union decided to perform a "platform refresh" to update its hardware.
Additionally, the credit union never successfully failed over with its existing business continuity solution. BASE24 was only licensed and running at the headquarters datacenter, and senior management wanted BASE24 to run on all of its NonStop systems in the backup and development datacenters as well.
The credit union's existing replication vendor quoted substantial license fee increases to perform the migration and continue using its replication engine on the new hardware.
Solution
Outcomes
Minimal application downtime during the migration
No risk in performing the migration as the new environment was fully vetted before the migration occurred
Demonstrates to management that the migration and final business continuity solution (Figure 2) works by performing failover/failback scenarios
"Our choices were $1M for just [the alternative replication engine] or <$1M for everything you see here [BASE24 application, new hardware, and a new replication engine]."
– Credit Union System Technologist
HPE Shadowbase Products of Interest
---
Contact us or your HPE Shadowbase representative, and learn how Shadowbase software will benefit you.
Further Reading
Related Case Study: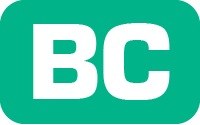 Golden 1 Credit Union Improves its BASE24 Classic™ Application Availability by Upgrading to an HPE Shadowbase Sizzling-Hot-Takeover Solution