2018 Spring Newsletter
Executive Vice President's Letter

Announcing our exciting new features that improve your availability options, including avoiding data loss when catastrophic failures occur, improving integration between NonStop databases and other server SQL targets, and simplify upgrading from RDF (or competing products) to HPE Shadowbase with low-risk, low-cost, minimal effort, using foolproof methods.
---
Focus on Shadowbase Product Management
Learn how massively parallel processing and scale-out architectures are preferable to symmetric multiprocessing and scale-up architectures, since they can apply additional compute resources to meet any demand, and at a lower cost.
---
New Shadowbase White Paper, Articles, and Use Case Website Section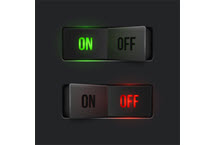 Read our new white paper, Switching Replication Engines with Zero Downtime and Less Risk, and new article, Scale-up is Dead, Long Live Scale-out, and visit our Use Case website section.
---
Shadowbase Spring Tradeshow Events

Please stop by our booth and attend our presentations on New HPE Shadowbase Success Stories and New HPE Shadowbase Features that Solve Customers' Challenges at the GTUG event in Leipzig, Germany.
---
Shadowbase Development News

We review the new release features for HPE Shadowbase for HPE NonStop, Version 6.410 for HPE Integrity NonStop i systems (H and J series), and HPE Integrity NonStop X systems (L series).
---
Shadowbase Support Tips
Learn how to replicate the BASE24™ Classic "CAF Full Refresh" procedure in a business continuity environment using HPE Shadowbase and AutoTMF.