New Shadowbase White Paper, Article, and Use Case Website Section
Gravic recently published a new white paper, Switching Replication Engines with Zero Downtime and Less Risk. Switching replication engines with zero downtime is a topic with immense complexity. In this paper, we discuss how a data replication engine can be changed or upgraded without taking either the application or the database offline. There are numerous methods to thwart common problems faced during a migration: Version Independence (which avoids interoperating different software versions); the challenges when utilizing two nodes; utilizing three nodes (for partial hardware migrations); utilizing four nodes (for a full hardware refresh); and bi-directional environment (that keeps all nodes synchronized as the migration takes place). Additionally, the so-called jagged edge problem must be resolved, which occurs when performing any replication engine migration. HPE Shadowbase software offers several methods to solve these problems, including HPE Shadowbase Zero Downtime Migration, which can upgrade applications, database schema formats, file and table locations or indices, operating systems, and refresh hardware. Properly undertaken, a data replication engine migration imposes no downtime on applications or users, and the databases can all remain accessible, consistent, complete, and current during the process.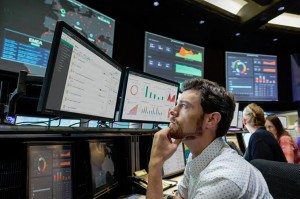 Gravic recently republished the article, Protecting Your Vital Applications written for The Connection (January/February issue) by Mark Pollans, HPE Sr. Worldwide Product Manager. This article is based on the excellent and informative presentation that Mr. Pollans gave at the 2017 Connect Technical Boot Camp on how to design and build advanced business continuity (BC) architectures, a rather important topic to Gravic.
It is not a question of IF a disaster will occur; it is a matter of WHEN. A thoroughly planned and tested BC strategy helps assure companies that their applications can survive a disaster. BC is about minimizing or completely mitigating the impact of a catastrophe on business applications. A business impact analysis and overall BC strategies should be reviewed at least every two years to confirm that applications meet mission-critical or business-critical requirements. What was not mission-critical yesterday could be mission-critical today. This article also discusses the Critical Application Continuum, recovery time/point objectives (RTO/RPO), costs and durations of outages, and three fundamental data replication architectures: active/passive (classic disaster recovery), active/almost active (sizzling-hot-takeover), and active/active (continuous availability). HPE Shadowbase solutions are instrumental in assisting customers in deploying and leveraging these advanced BC architectures.
Gravic also recently published the article, Scale-up is Dead, Long Live Scale-out! Keeping up with user demand is a significant challenge for IT departments. The traditional scale-up approach suffers from significant limitations and cost issues that prevent it from satisfying the ever-increasing workloads of a 24×7 online society. The use of massively parallel processing and scale-out architectures is the solution, since they can readily and non-disruptively apply additional compute resources to meet any demand, and at a much lower cost. The use of the HPE Shadowbase data replication engine to share and maintain consistent data between multiple systems enables scale-out application and workload distributions across multiple compute nodes, which provides the necessary scalability and availability to meet the highest levels of user demand now and into the future.
Gravic published a new Use Case section on its Publication website pages covering the most popular enterprise HPE Shadowbase use cases in several different categories: business continuity, data integration, application integration, zero downtime migration, zero data loss, big data, and asymmetric capacity expansion. HPE Shadowbase use cases solve data replication and integration problems for various financial, industrial, healthcare, and telecommunication enterprises, for a variety of environments, including HPE NonStop, Linux, Unix, and Windows platforms, running Enscribe, NonStop SQL, Oracle, SQL Server, Sybase, MySQL, DB2, and other databases. We hope that you enjoy visiting this new section and refer to it often. Please contact us for more detailed use case commentary.
To discuss your business continuity, data replication, data integration, and application integration needs, please email us at SBProductManagement@gravic.com, or call us at +1.610.647.6250.