Situation
A national healthcare agency processes all prescription insurance claims for the country's healthcare market with a set of applications on HPE NonStop systems. The agency is facing exponential growth in the number of prescriptions due to an aging population along with prescription fraud and abuse.
Problem
A new integrated system was needed to allow filling valid prescriptions, while identifying and flagging fraudulent prescription and reimbursement requests.
The agency was tasked with minimizing opioid addiction and abuse, yet, due to privacy laws, various jurisdictions maintained data silos, which made it difficult to consolidate data for analysis.
Solution
Use HPE Shadowbase Data Integration to integrate the claims processing application with a prescription fraud Decision Support System (DSS).
Outcomes
Halts fulfillment of suspicious claims in real-time across all jurisdictions
Provides perpetrator information to law enforcement for monitoring, investigating, and prosecuting fraudulent claims activity
Reduces the amount of illicit opioid narcotics in circulation
Stems fraudulent reimbursements to pharmacies, doctors, and patients, saving the healthcare system substantial costs
HPE Shadowbase Products of Interest
HPE NonStop Shadowbase Basic Data Integration Software (BE443AC/QSA51V6)
HPE NonStop Shadowbase Advanced Data Integration LTU (BE444AL/QSA52V6)
HPE NonStop Shadowbase Essentials Software (BE446AC/QSA54V6)
HPE Shadowbase Basic Application Software 1-8 core or 9+ core (WSA51V6T1/T2)
HPE Shadowbase Advanced Application Software LTU 1-8 core or 9+ core (WSA52V6T1/T2)
---
Contact us or your HPE Shadowbase representative, and learn how Shadowbase software will benefit you.
Further Reading
Related Case Study: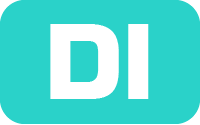 Prescription Drug Fraud Prevention — An HPE Shadowbase Data Integration Case Study
Related White Paper: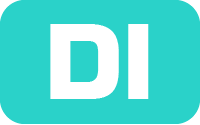 HPE Shadowbase Streams for Data Integration
Related Solution Brief: HPE Shadowbase Data Replication Solutions