Situation
An energy provider manages the work and materials flow for its nuclear power plants on IBM Z-series servers for various plant management applications. Over the past few years, database querying and reporting, along with operational activity, grew across these multiple, distributed servers.
Problem
The growing querying and reporting activity meant additional CPU and Disk capacity were needed to scale the IBM Z-series servers to meet the additional workload of query requests. This leveraged more expensive Z-series servers in an inefficient architecture, and increased the costs of the provider's hardware (direct access storage device or DASD).
The energy provider needed to:
Scale with growing querying and reporting workload requirements while controlling costs.
Implement a Plant Information Management System (PIMS) on an IBM z/OS mainframe application running on a single Z-series server for operational management.
Offload database querying and reporting activity from the (relatively more) expensive, operational Z-series hardware by consolidating information from several source systems to meet archival and repository requirements.
Directly manage its imaging application on separate Oracle Solaris servers.
Solution
Use HPE Shadowbase Data and Application Integration to feed heterogeneous data from the IBM Z-series into an Oracle Solaris server to create an Operational Data Store (ODS), and then to feed homogenous data from the first Oracle Solaris server for ODS to a second Oracle Solaris servers running the imaging application.
Deploy a new reporting application on the Oracle Solaris server for ODS for simplified and enhanced operational analytics and strategic insights.
Deploy a new imaging application on a group of Oracle Solaris servers for enhanced analytics and strategic insights.
In Figure 1, the PIMS files are stored on an IBM z Series database. Shadowbase heterogeneous data replication sends the files to an ODS on an Oracle Solaris server. The ODS is optimized for querying and reporting. Additionally, different plant systems submit information for consolidation and reporting purposes to the ODS that resides on the Solaris server. The data is subsequently replicated via Shadowbase homogeneous data replication from the first ODS into a second Oracle Solaris server for an imaging application.
Outcomes
Saves significant hardware costs, resulting in a larger operating margin

Consolidates data from various plant locations into a single PIMS on an IBM Mainframe

Offloads querying and reporting from the IBM Mainframe to distributed commodity servers that are optimized for query processing

Simplifies generating reports on a separate database using standard SQL queries
Saves the provider over $1 million USD annually for DASD costs and CPU charges
Provides users with immediate access to current data for their queries with HPE Shadowbase real-time replication, rather than using day-old data provided by the prior implementation's batch processing cycle

Creates a new archival database for historical record-keeping and analysis
Enables scalability: as the workload increases or decreases on the Oracle servers, the provider can simply add or remove servers to match system workload demands
Creates a backup of the Oracle data in a disaster recovery type of architecture. If the first Oracle database is destroyed by a catastrophic failure, a backup copy of the data exists on the second Solaris server
HPE Shadowbase Products of Interest
HPE Shadowbase for Other Servers Basic Data and Application Software 1-8 core or 9+ core (WSA51V6T1/T2)
---
Contact us or your HPE Shadowbase representative, and learn how Shadowbase software will benefit you.
Further Reading
Related Case Study: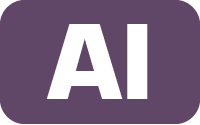 Winning the Battle Against Internet Banking Fraud by Leveraging Real-Time Data and Application Integration
Related White Papers:
Related Solution Brief: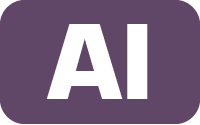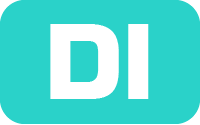 HPE Shadowbase Streams for Data and Application Integration Solution Brief