April 27, 2023 — Gravic Presents on HPE Shadowbase Solutions at NYTUG (New York Tandem User Group)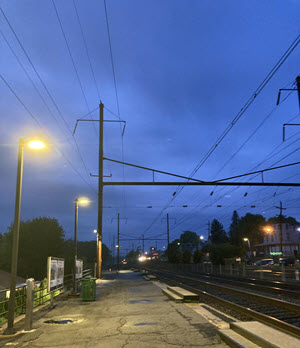 After a long Amtrak train ride from Southeastern Pennsylvania to downtown Manhattan, Paden and Paul Holenstein along with Chris Dunlap, attended the NYTUG meeting at the HPE Customer Innovation Center in downtown Manhattan (NYC). The meeting was held on the 14th floor of the building, offering breathtaking views of Bryant Park in the heart of the city.
It felt great to attend this event after a four-year hiatus, meet a few new faces (first-time TUG attendees!) and reconnect with existing friends. The day started with a continental breakfast and networking, followed by Karen Ramirez providing a brief NonStop Business Update discussing recent industry developments.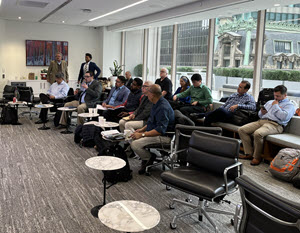 John Vollers presented HPE NonStop Roadmap – NonStop in the Public Cloud, which discussed HPE solutions and the march towards enabling HPE NonStop to run as an operating system on a wider variety of hardware.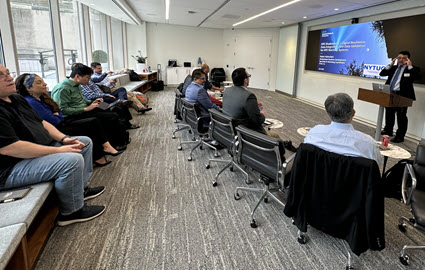 We presented HPE Shadowbase – Digital Resilience, Data Integration, and Data Validation for HPE NonStop Systems.
Later in the day, Richard Conine presented You Did Everything Right, But…, which was an interesting presentation regarding ransomware and potential architectures to prevent attacks. Enough time was allowed for candid questions and answers throughout the day.
Thanks to John Vollers and Peter Schvarcz for helping plan the event.
Congratulations to Brian Hung of Sumi Tomo for winning our JBL Flip 4 Prize!