June 19-22, 2023 — Gravic Presents on HPE Shadowbase Solutions at HPE Discover 2023 in Las Vegas
HPE Discover 2023 provided a good opportunity to network with peers, and experience anything and everything going on in HPE. The show was held at the Venetian in Las Vegas, which provided good food and drink and plenty of space for sessions and mingling.
---
Monday

Monday night, speakers were welcomed with an Opening Reception, and we met with the Connect team and several others in our community. It was great to reconnect with our colleagues and friends before the show started.
Tuesday
Tuesday morning, Antonio Neri opened the show with the CEO Keynote (Antonio mentioned that this was his sixth HPE Discover). He provided a summary of trends and activity that HPE is working on and noticing in the industry.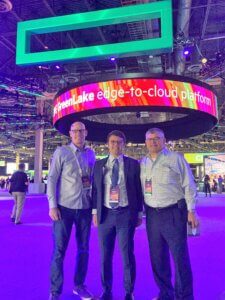 Antonio invited several customers on stage who he interviewed. The customers provided good insight into how they are using HPE solutions to solve problems in their specific businesses.
AI was a major focus. Large Language Models (LLMs) were briefly discussed and ChatGPT was also mentioned. Afterward, a plethora of sessions offered attendees demos, hands-on labs, and informational talks.

Interestingly enough, HPE NonStop was briefly mentioned, "HPE also announced the upcoming availability of an HPE NonStop development environment that offers mission critical environments that demand continuous business continuity and 100% fault tolerance." – Dr. Matt Wood, Vice President of Technology at AWS
In one particular talk, The Impact of Ransomware for 2023 and Beyond, Danny Allan (CTO and Senior Vice President of Product Strategy) and Dave Russell (Vice President of Enterprise Strategy) from Veeam discussed anonymous customer survey responses regarding Ransomware, and their mixed success in combating and recovering from these attacks. In the evening, a nice Welcome Reception was hosted in the Discover Showcase.
---
Wednesday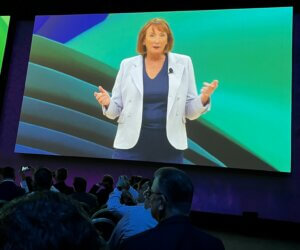 On Wednesday, sessions started with a CTO Keynote by Fidelma Russo. During the Keynote, Fidelma interviewed several customers, a first-hand perspective of the key benefits of HPE GreenLake. Fidelma and her colleagues showed an HPE GreenLake demo in an easy-to-use web-based portal, offering dashboards to quickly see problem areas and the environmental impact of the hardware running on that particular HPE GreenLake solution.
In the afternoon, Paul Holenstein (Executive Vice President) and Ken Scudder (Vice President of Global Business Development) of Gravic presented Connect Tech Forum: Advanced Data Resiliency and Data Integretiy Architectures for Mission-critical Servers. They discussed several architectures, including Validation Architecture for meeting Digital Resilience requirements and validating data across the enterprise.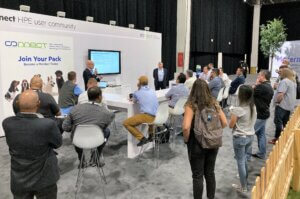 Khody Khodayari (Chief Executive Officer) at Idelji presented Connect Tech Forum: AI and Predictive Analytics to Fully Automate Operations and Avoid Issues in Advance, which discussed Idelji's interesting AI programs, "Do" and "Mind," which communicate to observe potential problems, expedite troubleshooting, and recommend fixes.
In the evening, the HPE Discover 2023 Celebration included a delicious reception with live entertainment, and ultimately a live concert starring legendary Hall of Fame inductee and award winner John Fogerty. John and the band did an excellent job entertaining the attendees, and the big screens aired nostalgic pictures and footage of John's rise to fame and key moments of his musical career.
---
Thursday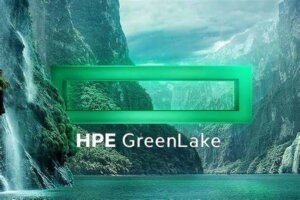 While Thursday was less crowded than the prior days, since many attendees were traveling home, it still offered opportunities to network, and attend information sessions involving HPE GreenLake and trends in enterprise data analytics.
The show ended with an HPE GreenLake Test Drive via demos in several different booths. We enjoyed HPE Discover and the opportunity to connect with our friends from Connect Worldwide, HPE, and several others from the HPE NonStop community.