Situation
A large U.S. telecommunication (telco) company provides various cellular services for its end users on HPE NonStop databases in two main call datacenters.
Problem
Fraudulent calls have been increasing across the country. The telco needs a system for detecting fraudulent calls. The system is required to monitor call events and watch for unusual activity such as cell phone cloning (duplicating another cell phone's connection signature).
Solution
Use HPE Shadowbase Data Integration to consolidate the Call Detail Records (CDRs) from various subordinate call center fraud databases to a master fraud database that hosts a fraud application and maintains a repository of all cell phone IDs.
Compare incoming and outgoing call signatures against the master fraud database for fraudulent calls, cell phone cloning, etc.
Signal a suspension of suspicious cell numbers from the Master Fraud DB to the subordinate call centers.
In Step 1, the master fraud database, an intensive transaction-processing application, is created. Complex fraud queries are run in real-time against the call events in this database and those results are returned to the master fraud application.
In Step 2, to offload query processing from the system that was recording call events, the company uses an asymmetric capacity expansion configuration. The master NonStop node records all of the call events, runs the fraud application, and replicates suspicious cell phone numbers to the processing nodes in the call center. These nodes compare fraud detection queries to the call events, in order to detect unusual call activity.
If suspected fraudulent activity is detected, the master fraud system is notified so that it can take appropriate action. The subordinate query nodes support a customer call center that can handle customer calls concerning actions because of suspected fraudulent activity.
Outcomes
Improves the customer experience by significantly reducing fraud

Creates an integrated fraud detection process, which increases the validity of the data and the probability of catching perpetrators since the data is processed and flagged in real-time

Offloads queries to subordinate nodes in a Master-Subordinate Asymmetric Capacity Expansion
Enables scalability: to scale, the telco can simply add or remove subordinate nodes
Automatically cuts off suspicious calls and fraudulent cell numbers, and sends the appropriate information to a report that can be sent to law enforcement for prosecution
HPE Shadowbase Products of Interest
HPE NonStop Shadowbase Basic Data and Application Integration Software (BE443AC/QSA51V6)
HPE NonStop Shadowbase Advanced Data and Application Integration Software (BE444AL/QSA52V6)
---
Contact us or your HPE Shadowbase representative, and learn how Shadowbase software will benefit you.
Further Reading
Related Use Case: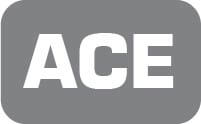 Scale Look-to-Book Ratio for Online Travel Agent System
Related White Papers:
Related Solution Brief: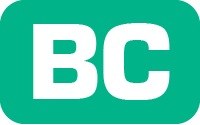 HPE Shadowbase Business Continuity Solution Brief