White Papers and Case Studies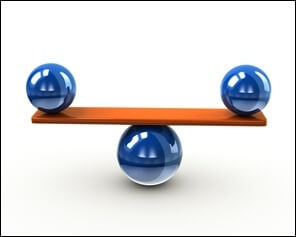 Shadowbase Solutions and HP Pathway Domains – Perfect Together
It takes two to tango! It is of no use having data available on alternate/takeover systems if the applications required to provide the business services are not also available when needed. Shadowbase data replication solutions provide all the capabilities necessary to keep databases replicated and synchronized across multiple systems, whether it be a uni-directional (active/passive), bi-directional (sizzling-hot-takeover, active/active), heterogeneous, or homogeneous environment. The introduction of Pathway domains across nodes for HP NonStop servers helps to ensure the applications remain available too, even when catastrophic failures take out a system, an entire data center, or a geographic region. By configuring applications within a Pathway domain across multiple HP NonStop nodes, in the event of planned or unplanned outages, user requests are automatically routed to the remaining systems, thereby preserving application availability. In addition, application scalability is increased by automatic workload distribution across those systems. Since Shadowbase replication technology is making sure the data remains available, the combination of Shadowbase software and Pathway domains provides a firm basis to achieve increased levels of availability for your business services. In short, Pathway domains and Shadowbase data replication solutions are perfect together!
---
Fingers Crossed? Or What is Your Business Continuity Plan for the Inevitable?
Extended outages happen, and when they do, the cost to your business can be severe. You are at risk if you: have no business continuity plans, are using tape or virtual tape backup for disaster recovery, or have an active/passive disaster recovery plan as that may encounter failover faults, cumbersome implementation and testing, and provide a false sense of security. To avoid risk, you need to go beyond the reactive active/passive disaster recovery model and into the proactive sizzling-hot-standby or active/active models. This paper looks at the causes and consequences of prolonged downtime, and the various business continuity architectures which may be employed to minimize them. Most importantly, it computes the total cost of downtime, and demonstrates how to avoid becoming a "CNN Moment" company. Focusing on real-time data replication, we discuss the pros and cons of asynchronous and synchronous replication technologies. So, the next time that unexpected downtime occurs, you will not need to cross your fingers and hope for the best.
---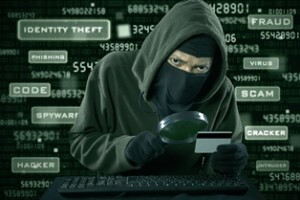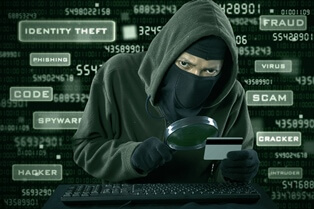 Winning the Battle Against Internet Banking Fraud by Leveraging Real-Time Data Integration
A European bank needed to design and implement its internet banking application in a very specific way: to detect and prevent fraud, yet still enable the authorities to pursue a conviction against the actual actions committed. This case study provides a powerful demonstration of what can be achieved by clever application design, coupled with a Shadowbase high-speed/high-throughput heterogeneous data distribution fabric, to deliver large amounts of data in real-time to a data analytics engine. The integrated applications are used to prevent internet banking fraud, and have resulted in a significant decrease in the cost of such fraud to the bank, and allowed for prosecution of the perpetrators. The result is a real-time fraud detection and prevention system which provides critical functionality and produces tangible positive results for the bank.
---


Vodacom's One Year Recovery
Vodacom (Pty) Ltd is one of the largest cellular telephone service providers in Africa, currently supplying voice and messaging services to over 55 million customers. Prepaid calling cards are a major Vodacom service, which if unavailable, would cause much of Africa's cellular traffic to come to a halt as subscribers exhaust their cellular minutes. Therefore, Vodacom uses HP NonStop server pairs to provide prepaid calling card services via its prepaid front end (PPFE). To minimize PPFE outages, the HP NonStop server pairs implement the Shadowbase bi-directional sizzling-hot-takeover (SZT) data replication architecture to ensure multi-second recovery times. An explosion in August, 2013, nearly destroyed one of Vodacom's Tanzanian PPFE systems, and it took nearly a year to rebuild the damaged system using new hardware. This case study provides insight into architecting advanced business continuity architectures, and the lessons learned when even a large amount of extensive preparation is tested by a challenging environment and series of catastrophic events. Read this case study to consider these lessons and to apply them to your IT systems before disaster strikes. Special thanks to Brett Dismore, a Principal Systems Engineer at BCX (a South African Shadowbase reseller), for co-authoring this case study.
---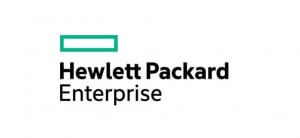 HP (HPE) NonStop Business Continuity Product Suite
Also referred to in this newsletter's Focus on Shadowbase Product Management , we would like to point out a new article from HP (running in the March/April issue of The Connection) on HP's business continuity solutions: The Data Replication Product Suite for HP Integrity NonStop Servers – Protecting Your Data, Your Applications, and Your Business. Modern business continuity solutions keep business applications and customer services available, day and night, by design. Any application downtime, whether planned or unplanned, must be minimal and invisible to customers – without loss of service or data. Only HP Integrity NonStop servers are designed, from the ground up, for continuous application availability – from their native fault-tolerant system architecture, to a complete set of integrated and disaster-tolerant business continuity software solutions.
The HP NonStop data replication solution suite comprises seven key software products which create and protect copies of critical databases and other essential application files across multiple systems, ensuring continued application service availability in the event of planned or unplanned system outage:
HP NonStop Transaction Management Facility (TMF)
HP NonStop Remote Database Facility (RDF)
HP NonStop Shadowbase
HP NonStop AutoTMF
HP NonStop AutoSYNC
HP NonStop SQL Data Definition Language Replicator (SDR)
HP NonStop TS/MP (Pathway Domains; not required)
HP specialists work with customers to plan the optimal combination and use of these products to meet a specific environment's needs, followed by quick installation and configuration. Business continuity and availability products and services for Integrity NonStop servers provide the highest level of protection for mission-critical data, applications, and customer services.
To speak with us about your data replication and data integration needs, please email us at SBProductManagement@gravic.com, or call us at +1.610.647.6250.