Situation
A large international tour operator (the "operator") provides 24-hour services to its travel agents and Internet shoppers on HPE NonStop Servers. Utilizing the Internet, the tour operator's business grew and look-to-book ratios increased several-hundred fold (from 30:1 to 700:1).
Problem
The search query volume carried such a heavy load (up to fifty times the original query load) that the system ran out of capacity.
The operator recognized that booking activity evolved into approximately 99% complex queries and 1% simple writes.
They needed to scale-out the query system to a multi-node, distributed solution based on commodity hardware.
Solution
Additional Asymmetric Capacity Expansion (ACE) Architecture Notes
ACE is similar to a "master-subordinate" architecture.
The master-booking node is hosted on an HPE NonStop Server, which is connected and synchronized with any number of scalable NonStop and Windows query nodes via HPE Shadowbase data replication.

The key structure on the master-booking node remains optimized for online transactional processing (OLTP) access ("skinny" keys), and the key structure on the query node is optimized for query ("fat" keys).
Data from the master-booking node is also replicated to Windows servers running SQL, which supports a large Operational Data Store (ODS) application.

This read-only function is offloaded from the master-booking node to the commodity Windows hardware, since travel agents and Internet travel companies use the query nodes to look-up vacancy, seat availability, etc.
The outsource provider's application is configured (no application modification was required) to perform all queries against the query nodes, yet still apply the booking transactions to the master-booking node.
Outcomes
Scales queries to handle varying (and very large) query volumes

The entire database resides on each of the read-only nodes, essentially allowing the provider to scale the application across multiple systems to handle unpredictable query volumes
Additional commodity hardware can be added as query nodes to scale with increasing query load
Reduces Total Cost of Ownership (TCO) by leveraging commodity systems for Internet queries

Increases availability with characteristics similar to an active/active architecture
Introduces Disaster Recovery capability for the NonStop master node

If the NonStop master-booking node fails, the "look node" can act as a backup
HPE Shadowbase Products of Interest
HPE NonStop Shadowbase Basic Data Integration Software (BE443AC/QSA51V6)
HPE Shadowbase Basic Application Software 1-8 core or 9+ core (WSA51V6T1/T2)
---
Contact us or your HPE Shadowbase representative, and learn how Shadowbase software will benefit you.
Further Reading
Related Case Study: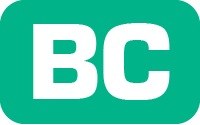 Large International Tour Operator Uses HPE NonStop to Optimize Look-to-Book Processing
Related White Paper: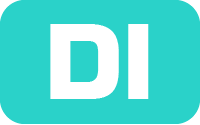 HPE Shadowbase Streams for Data Integration
Related Solution Brief: HPE Shadowbase Data Replication Solutions