2015 Spring Newsletter
Executive Vice President's Letter
Welcome to our Spring 2015 edition of the Gravic Shadowbase Products Group Newsletter. We are happy to announce that HP Shadowbase solutions are now available for the new HP Integrity NonStop X platform. HP Shadowbase software complements HP NonStop RDF, HP NonStop AutoTMF, and HP NonStop AutoSync, extending the range of data replication functionality and choice available to NonStop customers.
---
Focus on Shadowbase Product Management
An overview of the business continuity product suite for HP Integrity NonStop Servers, comprised of seven key software products, which create and protect copies of critical databases and other essential application files across multiple systems.
---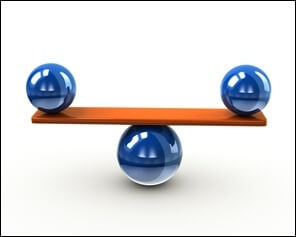 New Shadowbase White Papers and Case Studies
Please read our two recently published white papers regarding Shadowbase HP Pathway Domains, and your business continuity plan for the inevitable; two new case studies regarding Internet banking fraud, and Vodacom's one year recovery; and an introductory article on the HP NonStop business continuity product suite.
---

Shadowbase Spring Tradeshow Events
Gravic recently presented on HP Shadowbase solutions at SunTUG in Tampa, and enjoyed meeting many of you at the MRTUG (Chicago) and OTUG (Ohio) shows. We will be in attendance or presenting at six upcoming tradeshows, including GTUG in April, and MENUG and SATUG in May.
---
Shadowbase Development News
We are pleased to announce that the HP NonStop Shadowbase product suite now supports the new HP Integrity NonStop X family of systems; we review several new HP ShadowbaseVersion 6.200 releases.
---
Shadowbase Support Tips
When the SLA is of top priority, and the delivery guarantee of the data to the target database is critical, consider using a DOC/TRS configuration to take advantage of the HP Shadowbase Other Servers batch transaction feature.
---