White Papers and Case Study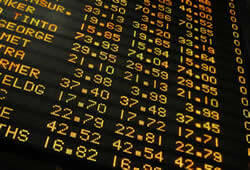 Shadowbase Streams for Data Integration
Shadowbase Streams is a powerful and flexible facility that enables diverse applications to interoperate with each other at the data level (called data integration) and at the event-driven level (called application integration). This capability is provided even for legacy applications that cannot be directly modified and that were never intended nor designed to work together. Shadowbase Streams is a member of the Shadowbase product suite and distributes updated information in real-time throughout the enterprise. It rapidly delivers information where and when it is needed without customer application modification.
With data integration, Shadowbase Streams uses change data capture (CDC) technology to capture change data and create a real-time copy of selected data from a source system's database to a target system's database. Target system applications may then use this copy of data updates from the source application for expanded functionality. With Shadowbase Streams for data integration, new and valuable services may be generated to enhance competitiveness, to reduce costs or to increase revenue, to satisfy regulatory requirements, and to generally improve the user experience. Examples include: feeding data warehouses, data marts, online query processing systems (OLQP) to offload reporting from the host, and creating localized data sets for distributed applications.
---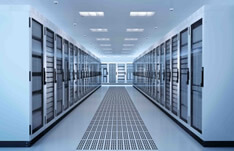 Shadowbase Streams for Application Integration
As well as data integration, Shadowbase Streams also provides the means to integrate applications. With application integration, events generated by a source application are detected by Shadowbase Streams and sent in real-time to a target application for processing. The application's responsibility is simply to make functional use of the events delivered by Shadowbase Streams using existing methods of interfacing to that application. Target system applications may use this stream of events or a local copy of data updates from the source application for expanded functionality and to improve response times. Examples include building real-time fraud detection, real-time business intelligence, and real-time operational system integration.
---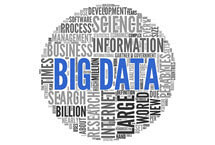 Shadowbase Solutions in a Big Data World
A big data analytics system typically requires a large network of heterogeneous, purpose-built servers, each performing its own portion of the task. All of these systems must intercommunicate with each other in real-time, and integrate with high-speed, flexible, and reliable data distribution. The Shadowbase data replication engine performs this function, becoming the "glue" that binds these servers and data sharing in a big data analytics system. Shadowbase replication has the ability to rapidly and reliably reformat and transfer large amounts of data between heterogeneous databases and applications in real-time, thereby enabling it to play a major role in the big data explosion. In this white paper, we look at several technologies that interact together to extract valuable business information from the noise of big data, and the role that Shadowbase software solutions play to integrate these technologies.
---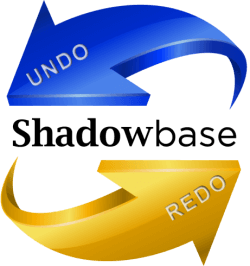 Shadowbase Data Recovery Software
Shadowbase Data Recovery Software products can safely restore corrupted databases with a minimum of downtime and a maximum of confidence, quickly and reliably eliminating the potential costs and risks associated with corrupted data. Shadowbase Data Recovery Software products are flexible and able to meet specific needs, including customization via powerful User Exit facilities. Depending on the nature of the corruption, Shadowbase REDO may be used when significant data corruption has occurred, affecting a large part of the database, or Shadowbase UNDO may be used if the amount of data corruption is smaller, localized, or service availability must be maintained while recovery is in process. In either case, Shadowbase Data Recovery Software products enable the rapid recovery of business services from the effects of corrupted data.
---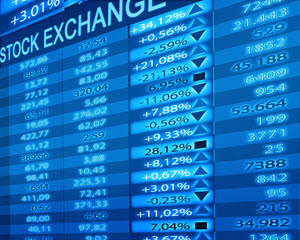 Stock Exchange and Clearinghouse Gain Operational and Availability Benefits with Shadowbase® Solutions
A South American stock exchange that used a trading system built with HP NonStop servers faced high data entry error rates and the resulting manual reconciliation process required to correct these errors prevented it from complying with its same-day or next-day clearing commitments. Working with its clearinghouse, the exchange chose the Shadowbase replication engine to re-architect its system to eliminate manual data re-entry. The re-architected system uses Shadowbase software to replicate a Sybase validation database from the clearinghouse's AIX system to a NonStop SQL/MP database located on the exchange's HP NonStop trading system. The exchange also utilizes Shadowbase heterogeneous replication in managing several Linux/MySQL data warehouses that provide trading history. The exchange replaced an earlier micro-batch updating approach with Shadowbase real-time transactional data replication from the HP NonStop SQL/MP trading database to the MySQL databases. The exchange also implemented Shadowbase solutions for disaster recovery protection of its trading system (providing active/passive data replication between the primary and standby HP NonStop servers). Shadowbase software now plays a major role in integrating the many systems in the exchange's IT infrastructure, as well as providing continuous availability for its mission-critical business services.