Shadowbase Marketing Highlights
Shadowbase Marketing Highlights

Gravic won the Gold Stevie Award in the category for New Product or Service of the Year – Software – International Data Protection Solution at the 11th Annual American Business Awards, announced September 16, 2013 during ceremonies in San Francisco, CA USA. The award-winning case study involved HP Integrity NonStop NS1200 servers running Gravic Shadowbase software to establish a fault-tolerant architecture for a banking customer located on the Pacific Ring of Fire, which experiences frequent earthquakes and volcanic activity. With an active/active data replication solution in place, critical banking applications remain active and reachable even in the event of natural disasters. Gravic's HP and Intel based infrastructure allows the bank to avoid application downtime, both for planned and unplanned outages, as well as dramatically improves failover time. Please see the full list of the New Product Award Winners and for more information on the Stevie Awards.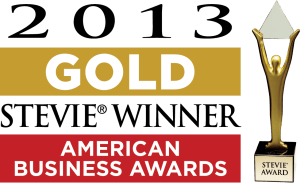 During the first week of October, Paul J. Holenstein, EVP, attended and presented at the INNIG Meeting at the HP BV offices in Amsterdam, The Netherlands. Gravic Shadowbase Wins 2013 Gold Stevie AwardThe meeting's focus was on business continuity architectures. It was one of the largest that INNIG has ever hosted, and was well-attended by all of the NonStop users/customers in the Netherlands. After presentations by HP, ING, Rabobank, and Equens, Mr. Holenstein spoke about the business continuity continuum, and how recent advances in async and sync data replication technology is bringing truly continuously-available architectures to the marketplace without any application service downtime ever, regardless of a planned or an unplanned major outage occurs. To hear more about new zero data loss (ZDL) and active/active route-anywhere collision avoidance technologies, please contact Gravic or plan to attend the upcoming Connect TBC event (held in San Jose, CA USA) and attend the Shadowbase educational pre-conference seminar, Recent Advances in High and Continuous Availability Architectures for NonStop Systems on Sunday, November 3, 1-3pm.
In September, Gravic gave a well-received presentation on Disaster Preparedness and the Cost of Being Offline at the 2013 CTUG Fall Conference at the Hewlett-Packard Canadian Headquarters in Mississauga, Ontario. Approximately 120 delegates and vendors attended from North America, with some from Europe and points beyond. Congratulations to Sunil Balakrishnan of HP Canada who won our Kindle Fire prize! Please click for more information on the CTUG Fall Conference.
Also in September, Gravic attended The EBUG User's Forum, held in The Great Hall of the Institution of Civil Engineers in Westminster, London. Gravic provided attendees with a copy of its latest case study, Shadowbase ZDM Achieves Zero Downtime Migration for Large ACI BASE24 Bank Datacenter. EBUG was previously the "European BASE24™ User's Group" and is now affectionately known as the "Everybody Belongs User's Group." It is officially "The Independent Group for All Payments System Users," with the purpose of assembling a forum to discuss the latest trends and technologies in commercial payments processing. The event drew over 160 people from Europe as well as Australia, South Africa, Singapore, and Mexico.
Gravic representatives enjoyed the well-attended HP Discover 2013 conference in Las Vegas. Highlights included keynotes from Meg Whitman, HP President and CEO, and Dave Donatelli, EVP and GM of the HP Enterprise Group. Whitman focused on HP as the best technology partner for your business, stating HP's strengths are your strengths to leverage, with investment areas of focus in cloud, security, big data, and mobility. Randy Meyer, VP and GM of HP Integrity Servers, and Sean Mansubi, VP of NonStop Development presented the NonStop keynote. The new HP Integrity Servers division comprises HP/UX and OpenVMS servers as well as NonStop (basically all the Itanium HP platforms). This popular session showed continued interest and vitality for the NonStop platform, and stressed these main points:
It's never OK for your business to be unavailable to customers.
Your business must be always on.
Zero unplanned downtime is important.
Data integrity cannot be compromised.
Recovery must be in seconds.
The ever-increasing requirement for continuous service availability means more demand for NonStop systems.
HP will continue to invest significantly in NonStop in the future.
To illustrate these points, examples of recent service outage costs were given: the Nasdaq Facebook IPO ($40M); the 36-hour outage at France Telecom (20M Euro); and the Amazon.com public cloud loss in sales ($7M/hour). The need to avoid such costs of service outage and lost data is music to the ears of Gravic, whose products are all about maintaining service availability and data integrity. Individual NonStop systems are highly fault-tolerant, but still represent a single point of failure (e.g., should the data center be lost), so there is a need for multiple geographically-distributed NonStop systems (using online data replication between systems) to enable service continuity. Answering this need is where Shadowbase solutions come in – making your locally fault-tolerant NonStop application solution geographically fault-tolerant with the capability for truly continuous service availability across entire data center or regional outages. For more information on creating truly continuously-available solutions, please read our white paper: Choosing a Business Continuity Solution to Match Your Business Availability Requirements.
Gravic helped organize the first MATUG Meeting in three years, held in May at Quest Diagnostics headquarters in Chantilly, VA, USA. Chris Gotiear, Senior Manager of Application Development at Quest opened the meeting with an overview of Quest, followed by four HP presentations: NonStop and Big Data, Internal NonStop Sales Support, NonStop and Persistent Cloud (PCS) Technology, and NonStop Hardware/Software Roadmap. The full agenda included eight well-received vendor presentations (posted at: http://www.connect-community.org/group/MATUG) and a Connect update by Nina Buik, Chief Marketing Officer. Plans for next year's meeting were discussed, including the possible locations of Philadelphia and Wilmington, DE. If your company is interested in potentially hosting next year's meeting, please let us know. Gravic has received much positive feedback and hopes that next year's event will be just as successful.