Executive Vice President's Letter
Welcome to our Fall 2017 Shadowbase Products Group Newsletter! Thank you for your continued interest in HPE Shadowbase software.
Shadowbase sales have shown steady and continued growth both domestically as well as internationally. We are working very closely with the HPE account teams to bring Shadowbase solutions into a number of environments that are running Oracle GoldenGate (OGG) e.g., for BASE24™ environments, as well as the Attunity products, and we look forward to successfully completing these migrations to an HPE Shadowbase configuration. We are also assisting many sites with migrating from RDF to HPE Shadowbase software so they can take advantage of the higher levels of availability and functionality that it offers. We have a powerful approach to these projects through our zero downtime migration technology, which allows the customer to run both environments in parallel to validate the new approach, while maintaining the old approach for fall back. It also provides for a metered and scaled cutover to avoid the classic and risky big-bang approach so often attempted with other migration techniques. Please speak with your local HPE account team or SBsales@gravic.com if you are interested in leveraging this approach in your organization.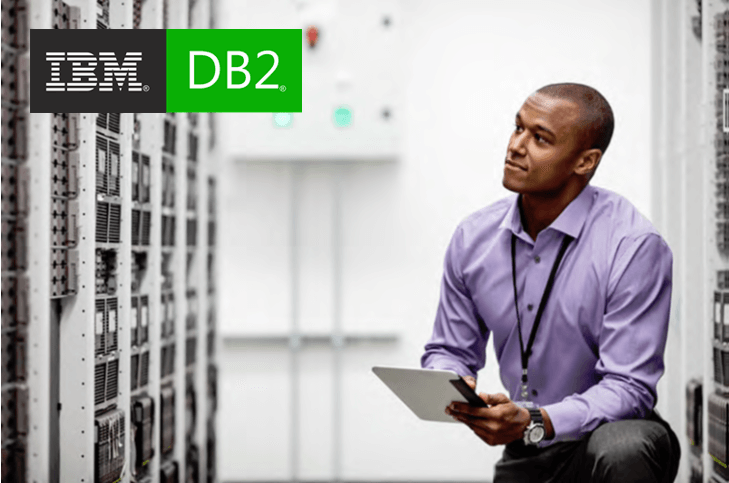 Gravic recently dramatically improved the support of HPE Shadowbase for IBM® DB2 as a source and for SAP® HANA as a target for Shadowbase replication environments.
For more information, please see the Shadowbase Product Management section or read the new HPE Shadowbase solution brief.

Now that the IBM® MQ V8.0 release is available on HPE NonStop X, we expect many additional HPE NonStop customers to migrate to that platform. HPE Shadowbase software is fully certified on both NonStop X and Virtualized NonStop. Please contact us for more information on using HPE Shadowbase solutions for migrating with no application downtime. For more information on the IBM announcement, please see IBM's software announcement.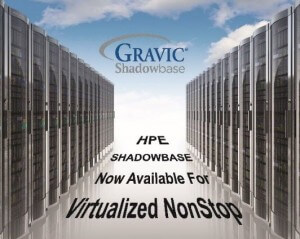 HPE Shadowbase solutions are always ready to take advantage of exciting new HPE features, such as the just-announced HPE Virtualized NonStop product. The HPE NonStop server is now completely available as a software-based solution, which can be deployed on any x86 platform that meets the guidelines of the HPE Virtualized NonStop hardware reference architecture. Gravic received early access to an HPE Virtualized NonStop environment for certification purposes, and we are proud to announce that HPE Shadowbase software is HPE Virtualized NonStop ready!
Our first synchronous replication product for HPE NonStop environments, HPE Shadowbase ZDL, is now available from Gravic as a Controlled Availability (CA) release (which means we want to stay involved with the early customer deployments to ensure proper configurations and gather valuable real-time analysis, etc.). It is available to HPE Shadowbase customers as a "TCD" release until it is available through the HPE channels as a First Customer Ship (FCS); it is now going through the HPE New Product Introduction (NPI) process. The HPE TCD availability means that it is available for testing purposes in customer environments, and not for production usage, until HPE FCS.
HPE Shadowbase ZDL provides zero data loss protection for NonStop to NonStop business continuity environments. For details on these new features and the content of future releases, please see Shadowbase Product Management and Shadowbase Development. Please always keep in mind that delivery dates and capabilities for future functionality are not guaranteed and are subject to change without notice.
This has been a busy fall season for us, and we hope that you were either able to meet with us or plan to attend and meet with us at one of the regional or global shows and conferences. If you are attending the Connect NonStop TBC event in San Francisco, please stop by Booth #10 and/or attend one of our presentations. We look forward to meeting you at the show and sharing ideas regarding how the HPE Shadowbase product suite can provide solutions to your most pressing business issues for business continuity, data integration and synchronization, and application integration. We hope to see you at one or more of our presentations; please see Shadowbase Fall Tradeshow Events for the schedule. See our upcoming 2018 tradeshows or contact us to request a more personal meeting to address your specific topics.
We hope that you enjoy reading our latest published white paper, case studies, and articles and helpful support pointers. We appreciate your interest in our products. Please contact us with any questions you may have. We look forward to hearing from you.
With warm regards,
Paul J. Holenstein
---
Please reference our Newsletter Disclaimer.