Shadowbase Support Tips
Accessing the Latest HPE Shadowbase Online Documentation
Shadowbase software publishes a new version of the manuals and documentation after every new Shadowbase release. To access the latest published Shadowbase documentation, search "NonStop Technical Library" and follow the first link shown with a PDF. Choose your RVU (e.g., L-Series: picking the latest RVU always guarantees the most recent product publications) and click on it. Then type into the search bar at the top right of the page "HPE NonStop Shadowbase," and you will see a list of documentation available for download.
How to Download HPE Shadowbase Product Updates
After purchasing Shadowbase software through HPE, you should receive a Login ID and Password for the HPE eServices Portal, which is used to download HPE software. Use this link to access the Portal and enter your Login ID and Password. Then you will see a screen that looks like this: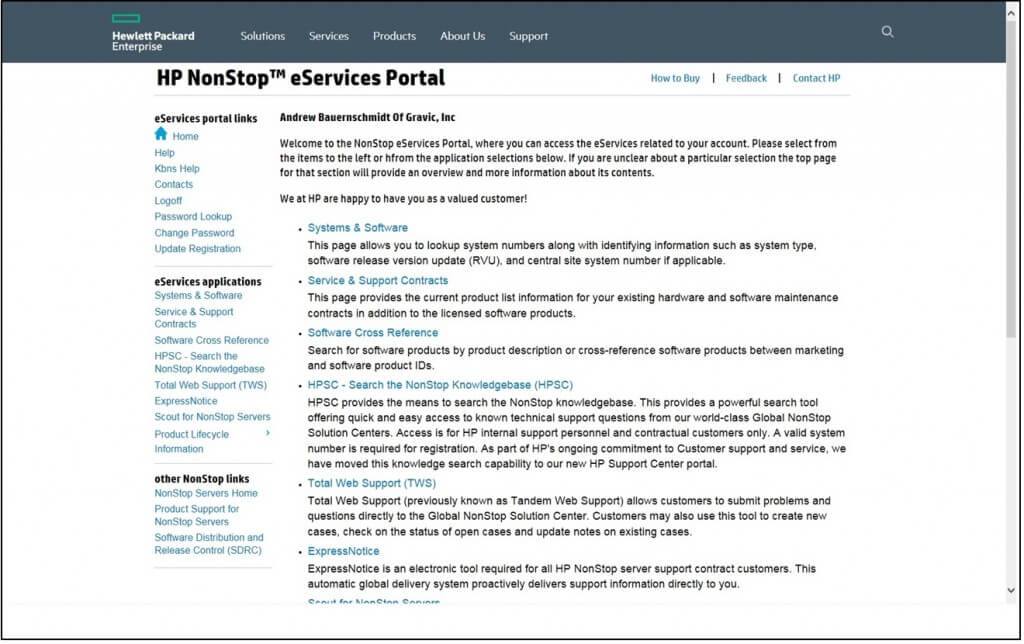 There is a link to enter Scout on the left side menu under eServices applications.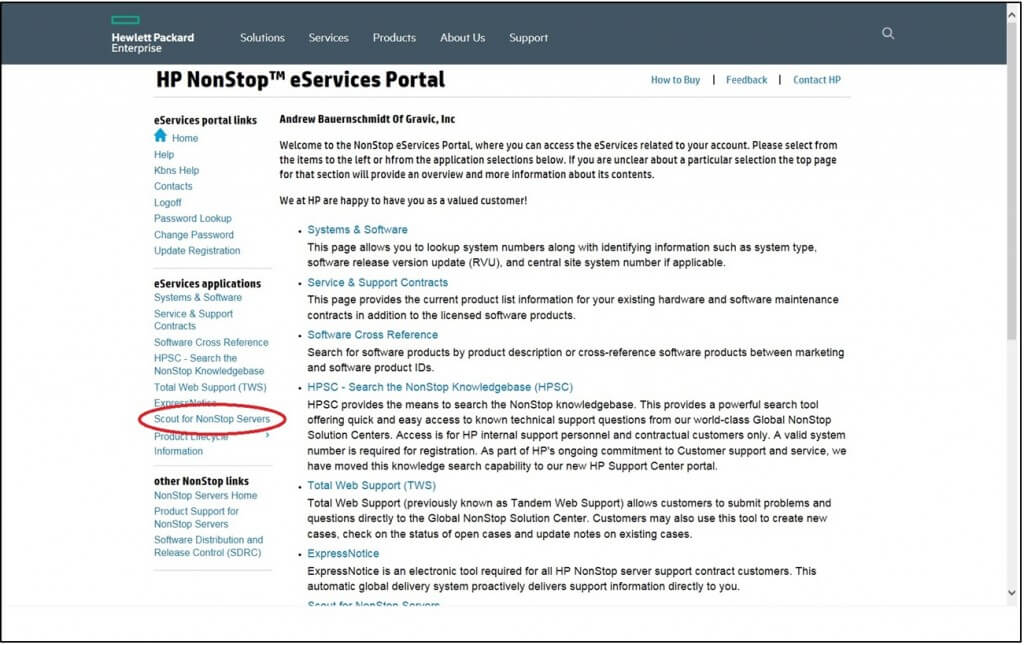 After you enter Scout, on the left side of the screen, mouse over RVU/ IP, and then click on the IP (DVD) Request link (shown below).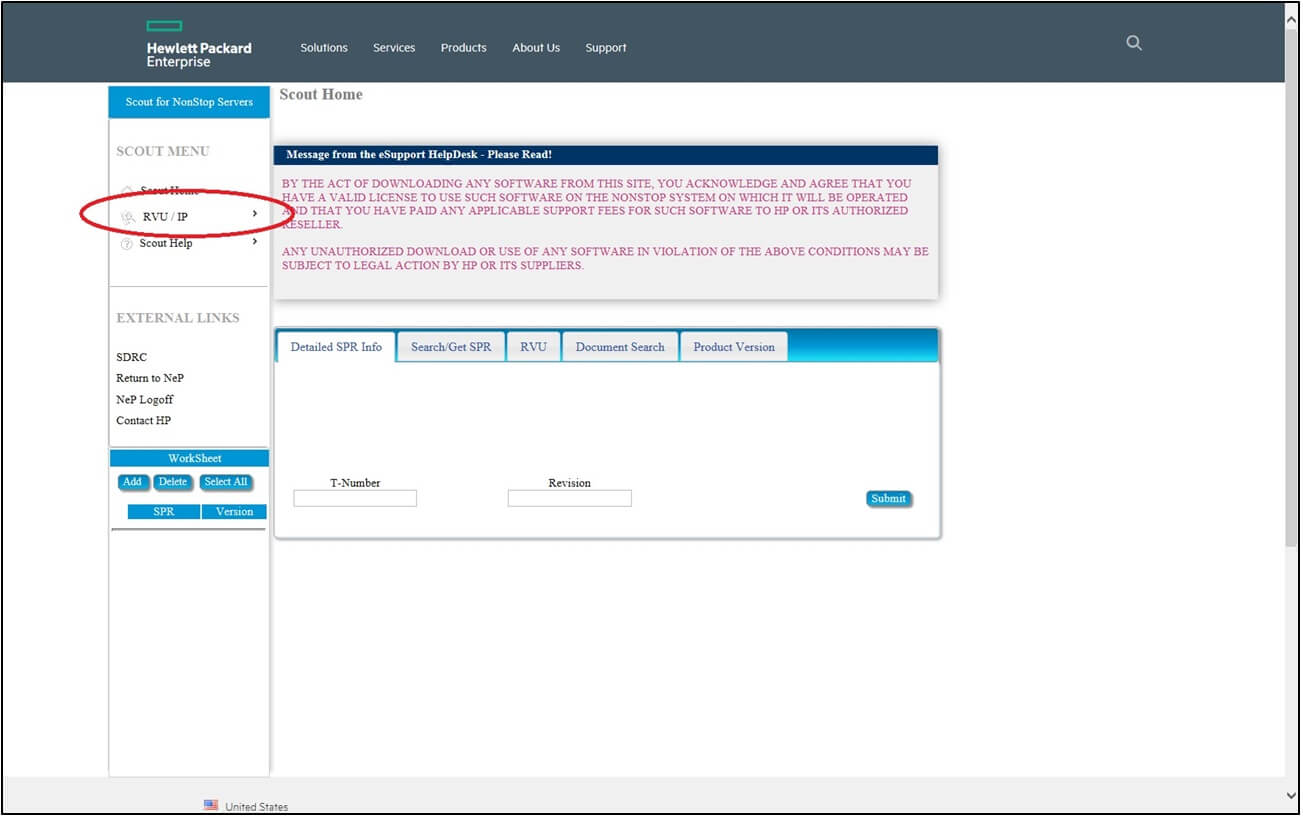 That link will bring up a form for you to fill out with appropriate information to receive Shadowbase software (see below). You will need to enter the following information:
System Number – The unique system number of the system where the software will be installed
Date Required – The date that you need to receive the software
System Type – The type of system where the software will be installed
Media Format – Either DVD if you want to receive a DVD, or eDelivery if you want to download a file
Independent Product ID – This ID is the specific T-number for the product you are requesting; check with Shadowbase Support to receive the correct T-number
Contact – Fill in the name of the person requesting the software
Address – The address of the company requesting software
City – The city where the company is located
Postal Code – The postal code of the company
Country – The country where the company is located
Telephone – A telephone number for the company
Your Email Address – Email address of the customer requesting software
IP Request Code – These options are used if the IP address has changed or if the IP is wrong
System Type Code – This code is used to distinguish between different customer types; for any customer requesting software, it should be set to "Customer"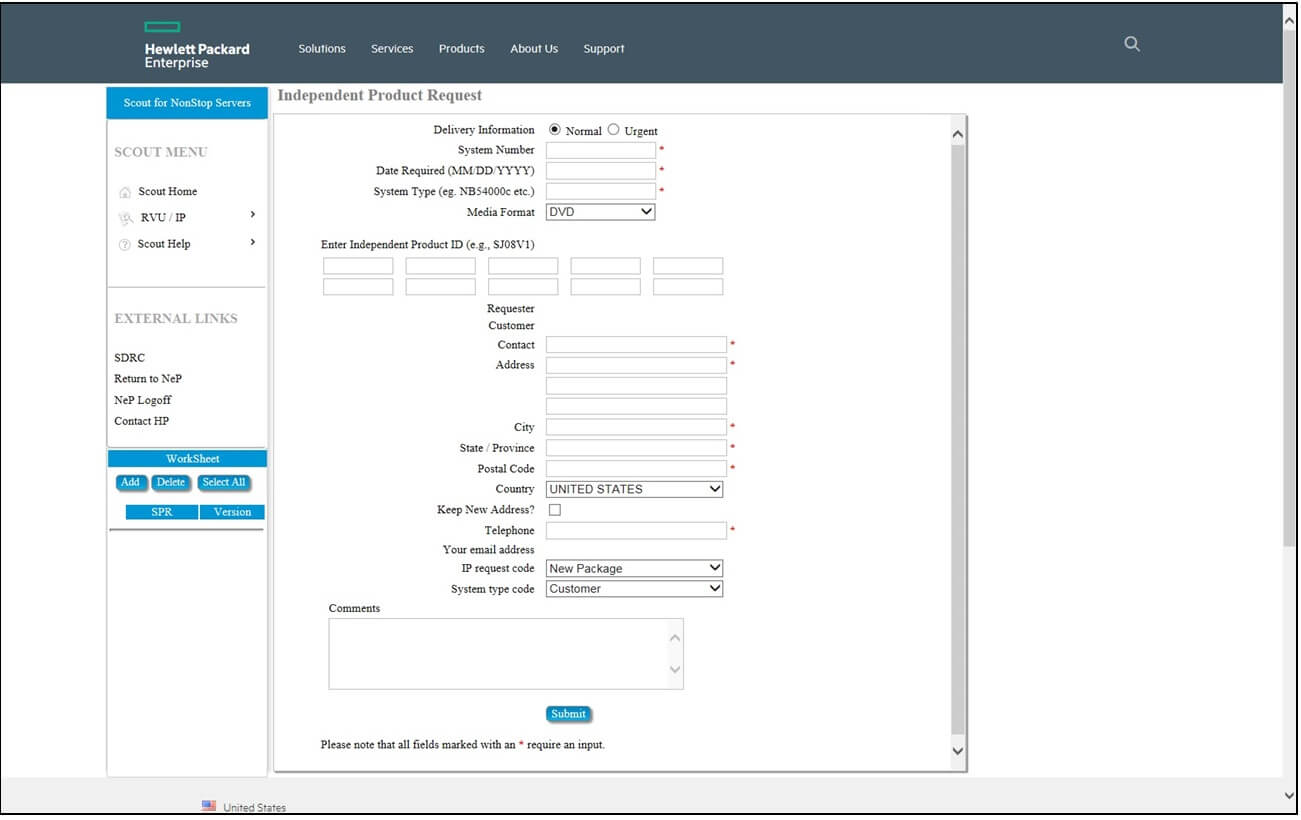 ---
Please reference our Newsletter Disclaimer.