2016 Fall Newsletter
Executive Vice President's Letter
Welcome to our Fall 2016 edition of the Gravic Shadowbase Products Group Newsletter! We have some exciting news items: recent wins, interesting and innovative ways customers are using our products, and newly released or upcoming product features.
---
Focus on Shadowbase Product Management
Thank you for being a HPE Shadowbase customer, partner, reseller, or other interested party! We have a lot of exciting product features both recently delivered as well as on the horizon. We also point out how Shadowbase Online Loader (SOLV) will clear your vision if you are worried about a "fuzzy" view of your data.
---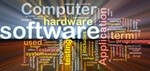 New Shadowbase White Paper, Article, and Solution Brief
Read our latest published white paper, Hardware vs Software Data Replication for Business Continuity; article, Leveraging a Big Data Analytics Engine for Meaningful Insights; and solution brief, Shadowbase Data Protection.
---
Shadowbase Fall Tradeshow Events
Attendees enjoyed our presentation on Improving Uptime and Eliminating Risk for Disruptive Migrations with HPE Shadowbase Zero Downtime Migration (ZDM) Technology at the recent VNUG, CTUG, ATUG and NENUG meetings, as well as the inaugural Greater New York/New Jersey Area HPE & Partner NonStop Information Day. Please stop by our booth and attend our presentations at the upcoming HPE NonStop Technical Boot Camp!
---
Shadowbase Development News
Learn more about the new Shadowbase General Availability software releases for HPE NonStop and for Other Servers. Look for a major announcement at the Connect HPE NonStop Technical Boot Camp about Shadowbase Synchronous Replication.
---
Shadowbase Support Tips
Learn more on Shadowbase secondary usage: how to measure audit generation from audit trail history using Shadowbase software, helpful for determining the audit generation for a system to aid in the sizing and scaling of a Shadowbase environment without running a measure.
---