New Website and Latest Articles
Please explore our new website at www.ShadowbaseSoftware.com! You will see major improvements in both high-level and technical content and graphics, with easy-to-use "drill-down style" page navigation under six major tabs: Solutions, Products, Support, Publications, About Us, and Contact Us, and a convenient site map at the bottom of each page. Our home page focuses on our four major solutions: Business Continuity, Data Integration and Synchronization, Application Integration and Utilities, all linking to in-depth information. Located under the Publications tab are our popular white papers, case studies, and articles, all categorized by Shadowbase solution type, as well as recent news and newsletters. Other highlights include expanded pages on Shadowbase products and support/service. We hope that you will enjoy visiting and using our new site! Note, we are no longer updating our old website and will retire it within the next year, so please change all references you may have from www.gravic.com/shadowbase to www.shadowbasesoftware.com.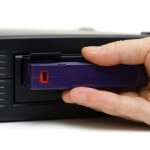 Gravic published a new article on Tape Backup for Disaster Recovery? Really? in the September-October issue of The Connection. Tape or virtual tape backup/restore for periodic backups is prudent (after all, it is easy to sometimes purge the 'wrong' file). However, when used for disaster recovery, in the always-on, never-stop world we live in, it often doesn't make sense. Unfortunately, some businesses are using this technique for mission-critical applications. This article discusses why tape backup/restore for business continuity is a risky approach for many businesses, and how they should shed these risks by beginning the move to continuous availability. Data replication is an ideal solution for ensuring business continuity, as it eliminates many risks and costs associated with tape backup/restore, significantly reducing outage times and amounts of lost data in the event of a failure. For additional information, please download our white paper, Choosing a Business Continuity Solution to Match Your Business Availability Requirements.
 Gravic published another new a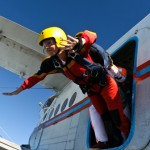 rticle on Why an Active/Passive Business Continuity Solution is Not Good Enough, in the July-August issue of The Connection. The costs of prolonged downtime of critical business IT systems are significant (potentially to the point of closing the company). These potential costs are compounded by the fact that the many events which can lead to such outages are not rare; it is a case of when, not if. This likelihood of outage events is only acceptable if you have a complete, documented, and well-tested business continuity plan in place. Maybe you think that you do, but the data simply does not support this idea. Many users select, and never get beyond, a basic active/passive architecture, but it has many issues, which can prevent a successful and timely failover to a standby system. Read this article to see whether this false sense of security applies to you, and how Shadowbase sizzling-hot-takeover (SZT) and fully active/active data replication architectures make failover faults and extended outages a thing of the past.
To speak with us about your data replication, data integration, and application integration needs, please email us at SBProductManagement@gravic.com, or call us at +1.610.647.6250.