2015 Fall Newsletter
Executive Vice President's Letter
Welcome to our Fall 2015 edition of the Gravic Shadowbase Products Group Newsletter. Learn more about our new website, www.ShadowbaseSoftware.com, many exciting opportunities for HPE Shadowbase, and several new features in our latest release.
---
Focus on Shadowbase Product Management
Read why active/passive business continuity solutions are not good enough for protecting the availability of your mission-critical applications and data.
---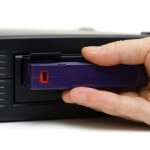 New Website and Latest Articles
Explore our new website, ShadowbaseSoftware.com and read our latest published articles on Tape Backup for Disaster Recovery? Really? and Why an Active/Passive Business Continuity Solution is Not Good Enough.
---
Shadowbase Fall Tradeshow Events
Attendees enjoyed HPE Shadowbase use case presentations at MATUG, The Payments Knowledge Forum (PKF), and CTUG, and new presentations will be offered at the Connect HPE NonStop Technical Boot Camp, HPE Discover EMEA, and the BITUG BIG SIG.
---
Shadowbase Development News
Gravic announces the release of HPE Shadowbase for Other Servers, Version 6.100 and previews the upcoming release of HPE NonStop Shadowbase Version 6.220.
---
Shadowbase Support Tips
Learn how Shadowbase Event Management System (EMS) carefully monitors the activity of your replication environments, by filtering Shadowbase-specific replication messages into their own collection.
---
Shadowbase Delivery Tips
Review the Shadowbase Software Product Release (SPR) process and glossary, as we have standardized our terminology to more closely align to the HPE definitions and approach for the SPR process.
---