June 27-29 — Gravic Presents at HPE Discover 2022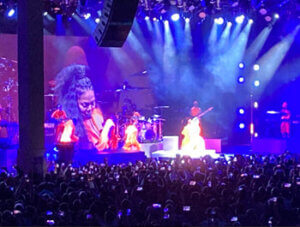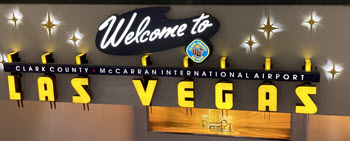 This past week, Gravic attended HPE Discover 2022 at the Venetian in Las Vegas. Luckily for us, travel was not a significant challenge during this trip. For some of our team members, it was their first time at this show, and they were wowed.
HPE Discover is a three-day conference, centered on the "edge-to-cloud" concept, while focusing on business trends and technologies, the latest insights in secure connectivity, hybrid cloud, AI, and unified data analytics. Demos, a plethora of sessions, networking, and a concert by Janet Jackson, were just a few of the memorable experiences.
The Connect booth invited Michael's Angel Paws, who hosted several adorable dogs which attracted quite a few attendees. We would like to take a moment and thank Michael's Angel Paws for providing the dogs. Please use the QR in the image (pictured to the right) to donate, even a small amount, to this nonprofit so they can continue to help others "pawsitively."
Gravic presented on New Data Integrity Architectures for Mission Critical Systems at the Connect Tech Forum.
Our presentation reviewed the three pillars of mission critical computing: Reliability, Availability, and Scalability, or "RAS" for short. Reliability encompasses data integrity, but receives much less attention in the industry than Availability or Scalability. However, it is just as important. Data integrity is a critical customer and regulatory concern, and is adversely affected by software bugs, hardware errors, malware, and many other common problems. We briefly reviewed the three pillars, focusing on innovative new HPE NonStop and ProLiant Server architectures and technologies that maximize Reliability and data integrity, in addition to Availability and Scalability. We also discussed a case study on preventing election hacking using NonStop and ProLiant Servers that illustrates this new technology. We would be happy to share the presentation with you and your team, please contact us for more information.
We greatly enjoyed this show, and intend to go next year as well!