Telecommunication Services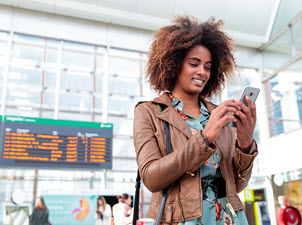 Today's telecommunications marketplace consists of much more than voice communication: text, voice, audio, music, images, photos, and video. Significant revenue streams are driven by a variety of new wireless services. The HPE Shadowbase suite of software products provides an infrastructure to ensure the reliable delivery of services data from multiple system environments.
Wireless providers, both established and emerging, face significant challenges. Established carriers face a market saturated with customers demanding more choices. To stay competitive, the carriers continuously search for new services and value to deliver to their existing customer base. On the other hand, emerging carriers need to break into the market with solutions that have a low cost of entry and allow for evolving standards.
Critical to all telecommunications providers is application uptime (business continuity, particularly application service availability). Significant dissatisfaction and loss of business can result if customers cannot hear a dial-tone, send a text, or access their account online.
Therefore, HPE Shadowbase software solutions are selected by many telecommunications providers to meet these needs – for business continuity (minimizing both planned and unplanned downtime), and for data distribution, data warehousing and real-time business intelligence.
Key telecommunication characteristics of Shadowbase data replication solutions include:
Sophisticated business continuity architectures for active/passive thru Sizzling-Hot-Takeover to fully active/active solutions
Configurable for extremely low transactional replication latency (the ability to move source database changes to the target and apply them very quickly, in real-time change data capture (CDC))
Support for batch/snapshot, or periodic refresh/replication (e.g., the ability to batch changes and send periodically, perhaps when network traffic is low)
Scale with volume to meet fluctuating database loads
Maximum flexibility for replication source and target feeds
Automatic recovery in the event of system, network, and database faults
Support for replication diversity, including built-in functions for transformation, mapping, data cleansing, and data filtering
Support for integrating Shadowbase into the HPE OpenCall Intelligent Networking Services (INS) environment, including the Error Reporting and Diagnostics (EADS) subsystem
---
Related Information:
Related Case Studies:
Related Article: