HPE Shadowbase Advanced Replication Products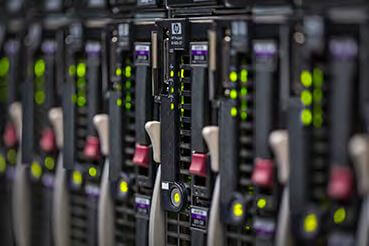 HPE and Gravic, Inc. are strategic partners and offer Shadowbase sales and support globally, directly through the HPE organization. HPE licenses, services, and supports our leading-edge Shadowbase Product Suite for HPE NonStop and other servers. Our solutions address data replication for business continuity, heterogeneous data integration, application integration, and also complement existing HPE solutions, including HPE NonStop RDF, HPE NonStop AutoTMF, and HPE NonStop AutoSync. By providing a single point of purchase and support for these advanced replication products, HPE and Gravic are improving the overall customer experience. Our customers will benefit from the global reach, industry expertise, and 24×7 support available from HPE, while HPE customers benefit from the wide range of unique features available with Shadowbase software. The product suite is sold by HPE under the name, HPE Shadowbase.
The increasing reliance of businesses on IT and the rapid emergence of the always-available market are converging to change the thinking about business continuity. Smart businesses look for resiliency, not simply rapid recovery. The potential impact of downtime or data loss is high, measured in terms of reduced productivity, lost revenue, lost customers, brand reputation, or legal liability. Consequently, there is no acceptable level of system downtime or data loss. The HPE and Gravic partnership delivers the advanced business continuity software solutions required to meet these needs, as demanded by the world's largest enterprises. Customers include major banks, financial and brokerage firms, insurance companies, stock exchanges, electric utilities, healthcare, and telecommunications companies. HPE Shadowbase products extend localized HPE NonStop server fault-tolerance to the geographic fault-tolerance required by mission-critical enterprise customers. As HPE customers architect next-generation solutions, they need advanced data replication and integration capabilities across heterogeneous platforms, with zero downtime for upgrades and migrations. HPE Shadowbase software is the preferred product for customers who need these advanced capabilities:
As well as support for HPE NonStop servers, HPE Shadowbase solutions also offer sophisticated data replication, data integration, and application integration functionality for heterogeneous platforms and databases (known as "Other Servers"). The HPE Shadowbase product suite for Other Servers also meets HPE customers' needs for continuous business operations which require minimizing planned and unplanned downtime. HPE Shadowbase for Other Servers is available for the Windows, Linux, and Unix platforms, running Oracle, SQL Server, Sybase, and DB2 databases (among others). Today's enterprises need to maintain continuous operations, which requires minimizing downtime—both planned and unplanned. HPE Shadowbase data replication software provides low-latency, uni-directional, and bi-directional data replication between homogeneous and heterogeneous systems and databases with scalability, selectivity, and sophisticated data transformation and mapping facilities. HPE Shadowbase data replication software provides a business continuity solution to meet any business requirement:
Avoiding business losses by eliminating planned and unplanned downtime HPE Shadowbase Data Replication software provides low-latency, uni-directional and bi-directional replication for both active/passive and active/active architectures with collision detection, notification and resolution. HPE Shadowbase Zero Downtime Migration (ZDM) software eliminates planned downtime by keeping application services available to users during disruptive system upgrades, migrations, and maintenance.
Integrating applications and integrating data for competitive advantage HPE Shadowbase Data Integration software provides real-time data integration and synchronization capabilities by streaming changes made in one database to another, feeding data warehouses and real-time business intelligence facilities, and driving extract, transform, and load (ETL) utilities. HPE Shadowbase Application Integration software sends or receives database change events as they occur in real time via a direct interface or publish/subscribe mechanism to other applications in other systems, enabling Real-time Business Intelligence architectures to be built.
Ensuring audit compliance and database consistency HPE Shadowbase Data Management Utilities software provides additional capabilities to monitor and, if necessary, correct data that has become corrupted, for example due to a buggy program release. HPE Shadowbase Data Recovery Software allows the anomalous data to be corrected while keeping the database (and application) on-line and available to users. HPE Shadowbase also provides audit compliance features, for example that review changes made to the database over time by building an archival copy of the transactional activity.


---
Related Solutions:
Related White Papers:
Related Case Study:
Related Articles:
Other Resources:
Read the HPE Brief: